Felt Handbags with Guest Instructor:
Leiko Uchiyama
March 17 & 18, 2018 9 – 5 PM
2 days $320 plus materials
There's always something new to learn in Leiko's workshops, and she always sets the bar high for quality in design and execution. Her sheep shearer's knowledge of wool, and her passion for the art form keeps things lively!
Leiko's unique design approach will help you to create a sturdy, beautiful hand bag. Leiko dyes her own wool, specific to the function of every felting project. You will learn a new design and construction technique at this workshop, which is different from the last bag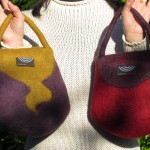 workshop she taught here in 2016. Even if this is your second Leiko Bag, you are sure to go away with new methods and design knowledge.
Leiko Uchiyama is a Japanese felt artist working and residing in Ireland. Learn more about Leiko's work here: www.leikofelt
Join other creatives for learning, R&R and St Patrick's Day fun!
NOTE: Wet Felting experience and some stamina is required for this workshop.
REGISTRATION FEE: for the two day workshop with Leiko is $320 plus materials.
Leiko will be providing her hand dyed wool in the micron count appropriate for the project, payable to her. The materials list will be emaied to participants after registration.
CLASS HOURS: 9 AM to 5 PM
Location: Luckystone Feltworks Studio
71 Lawrence St, Suite 218
Glens Falls, NY 12801
TO REGISTER:
Register on line at our web site and mail your deposit. A 50% deposit is required to hold your spot. Balance payable at the workshop.
Please make your deposit checks out to
Robin Blakney-Carlson and mail to:
Robin Blakney-Carlson
Luckystone Feltworks Studio
71 Lawrence St, Suite 218
Glens Falls, NY 12801
CLICK HERE FOR Registration Form
CANCELLATION POLICY:
There is a $50 administrative fee for cancellations. Refunds are subject to the ability to fill the vacancy created, only if there is a waiting list, and adequate time to respond.

__________________________________________
TO VIEW OUR FULL SCHEDULE of WORKSHOPS with
ROBIN BLAKNEY-CARLSON
Click here

http://luckystonestudio.com/schedule/
_________________________________
PAST EVENTS AT LUCKYSTONE FELTWORKS STUDIO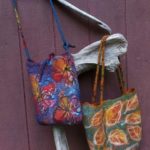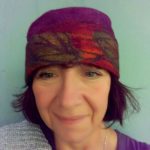 Theresa May O'Brien: Sketcherly Felt Bags & Hats
November, 2017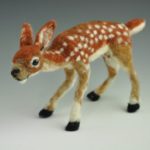 Jennifer Field: Needle Felted Woodland Creatures
April, 2017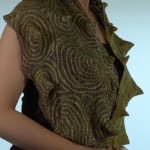 Leiko Uchiyama: Nuuno Pine Needles Scarf
March, 2017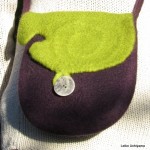 Leiko Uchiyama: Felted Shoulder Bags
April, 2016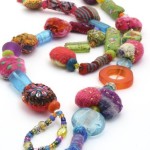 Nancy Ballesteros: Nuno Bead Meditation
April, 2016

Nancy Ballesteros: Shifting Shapes,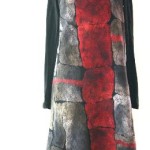 Couture Designs in Silk Hankies
April, 2016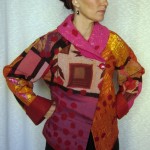 Catherine O'Leary: Sculptural Felted Garments
October, 2015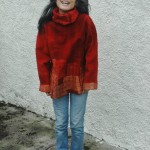 Leiko Uchiama: Seamless Felt Pullover Tunic
May, 2015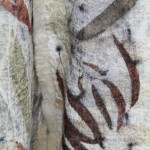 Eva Comacho-Sanchez: Botanical Prints
May, 2014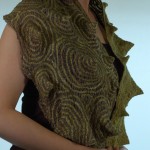 Leiko Uchiyama: Pine Needle Felt
Matsuba (Pine Needle) Felt Scarves
May, 2014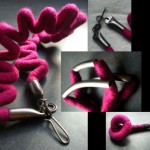 Renate Maile-Moskowitz:
Felted Jewelry
March, 2014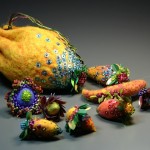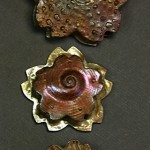 Gail Crosman Moore: Goldie Bronze Clay
& Felted Baubles
February, 2014
www.gailcrosmanmoore.com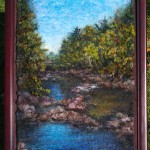 Diane Christian: Felted Landscapes
November, 2013
www.feltinspiration.blogspot.com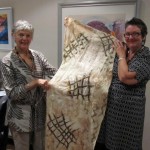 Polly Stirling & Sylvia Watt: Wiawaka Felt
A landmark Felting Retreat with two of Australia's original Wild Turkey Feltmakers
July, 2013
www.wildturkeyfeltmakers.com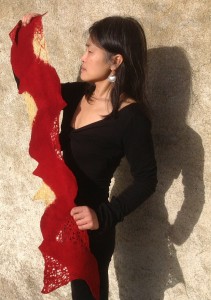 Leiko Uchiyama: Pine Needle Felt
Matsuba (Pine Needle) Felt Tunic
Matsuba (Pine Needle) Felt Scarves
April, 2013
www.leikofelt.com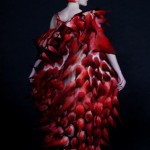 Marjolein Dallinga Dutch/Canadian Felt Artist:
Coming out of Winter Hibernation
A Workshop in Sculptural Felting
February, 2013
www.bloomfelt.com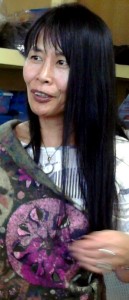 Sachiko Kotaka: Austrailan/Japanese Feltmaker
Playing with Beautiful Recycled Kimono Fabrics
July, 2012
www.sachikokotaka.com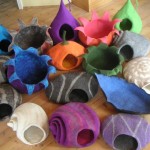 Monika Pioch: Cat Caves
June, 2012