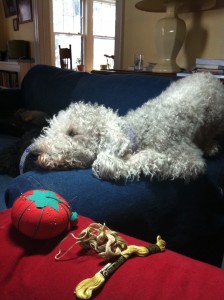 Right now, I should be prepping and packing for the weekend.  I have a booth at Southern Adirondack Fiber Festival where I will be felting in a public demonstration, displaying my feltwork and selling a few things if I'm lucky.  But I am pulled away by thought.  Thought about art.  My practice.  My future.  My past.  My passions.  Connections to this artistic world.
Last night I shared wonderful conversation with a group of women over a dinner meeting.  We are preparing for a group exhibition at the Shirt Factory Gallery, located in the building with my studio.
We are a diverse group in practice and focus,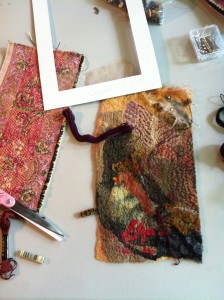 but share equally a passion for our work.  Our practice in fiber.  We chatted about craft vs. art and the descriptor of "artist".  Was this a lofty term, do we call ourselves this?  Do we use the term crafter, or maker, or fiber artist?  What terms belittle our work perhaps…  Does it sound pompous to call myself an artist?
What I do know is that I want my personal practice to be about art.  That is where the rub lies.  My vocation isteaching.  My joy comes from encouraging self expression in my students.  But I want to go beyond that.  I want more in depth work with my students.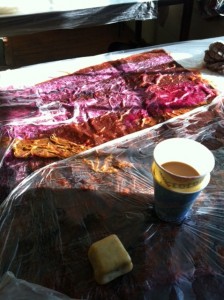 My avocation is about exploration and fulfillment.  Clearing my head and getting into the zone of my work.  Finding my voice.  I love that part of what I am doing, and I am fed by the dialogue that takes place across a dinner table, or on line; dialogue that respects the act of making.  Cerebral dialogue I guess I'd call it.  It rounds out my experience and gives it meaning.  It is not about making a felt scarf.  It is not about selling a scarf.  Or teaching how to make a scarf.  It is about tradition, history, social awareness, mindfulness.  Appreciation of what is going on at the hands of makers in other corners of the world, and trails that were blazed before me.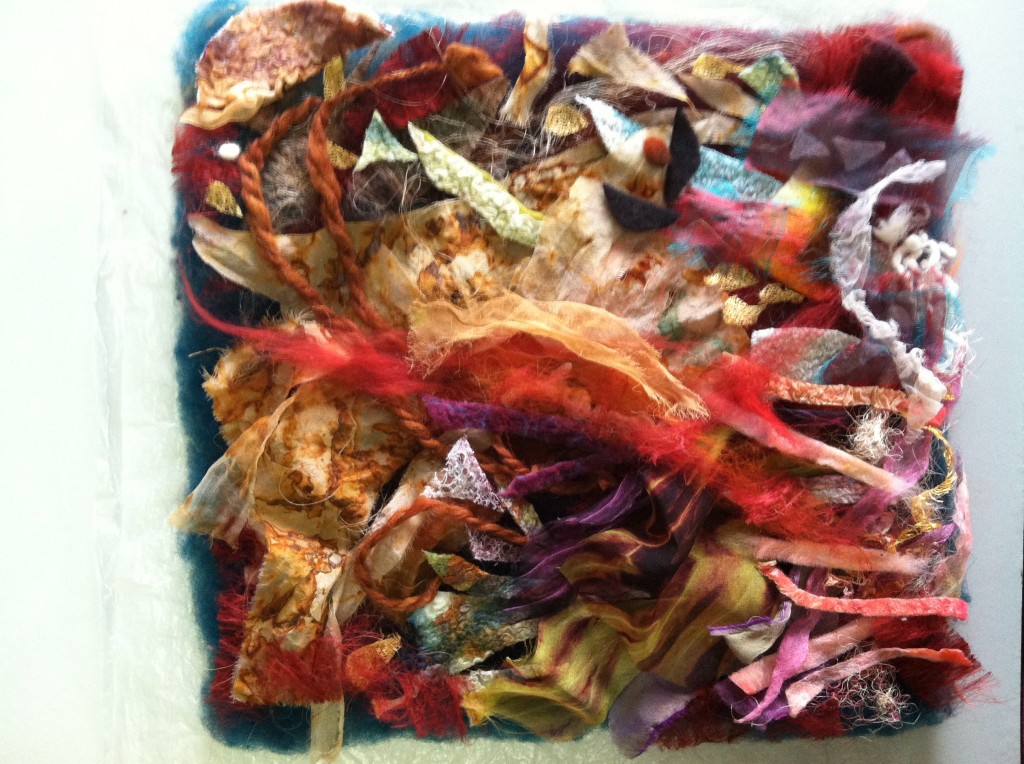 I want more.  I want more dialogue.  More making.  More serious reflection.  Teaching in a more serious manner?   This is part of my goal.  I see a more serious focus happening in my own practice.  I talk with my fiber friends about who is great.  And why.  Is it possible to attain this "greatness"?  Is it anything I need?  Is it anything I want?  And what DO I think it is, anyway?